Winter weather warnings
Staying safe on sidewalks and roads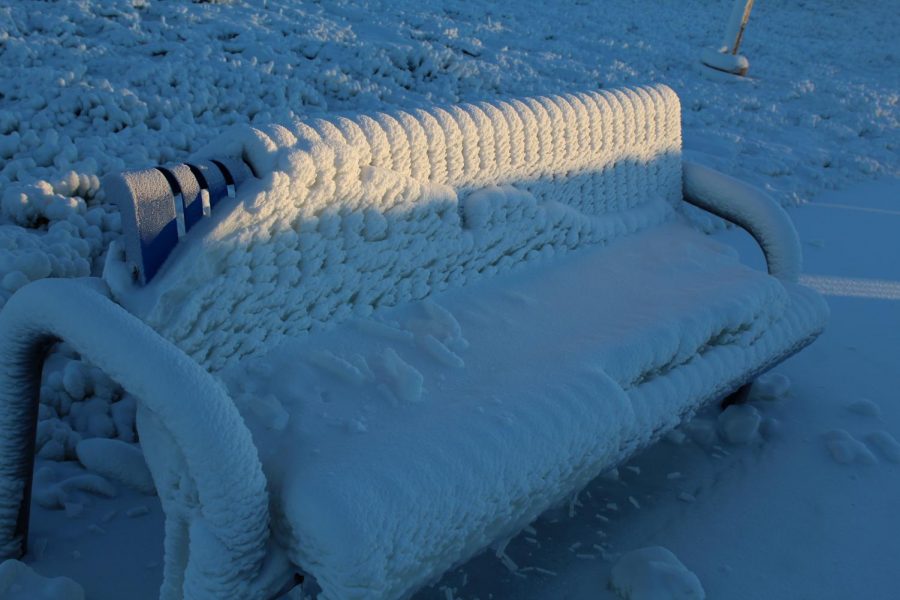 Kami Minnich, Editor
February 7, 2019
Winter is all fun and games during Christmas break, but soon emails from professors start to come in as well as the inevitable snow and ice storms. Classes begin and no sooner are first assignments handed out than the dreaded phrase "wintery mix" pops up in the forecast.
Snow and ice is nothing new to midwest residents, but precautionary measures should still be taken in the event of a snowstorm. Vincennes University has procedures in place for such situations as students unable to return home due to weather and campus closing announcements.
Campus and office closings are announced on several media including the official VU Facebook page, Vincennes University, and Twitter account, @VU1801; the VU website, vinu.edu, and MyVU page, myvu.vinu.edu; WFML 96.7 FM and WVUB 91.1 FM radio stations; and WVUT-TV news channel out of VU. Other TV stations out of Terre Haute and Evansville also work in cooperation with the university to relay closings and delays.
VU also offers accommodations to commuter students who are unable to travel back home safely. Residence halls Morris and Vanderburgh will house male and female students, respectively, in the case of inclement and dangerous weather.
Those who are unsure whether or not the roads in their area are safe can check the travel status of their county of residence on the INDOT portion of the Indiana government site at in.gov/indot.
Enrolled VU students can sign up to receive Rave Mobile Safety alert emails, but can also register their cell phones to get text messages about campus closings and other emergency situations. This service can be found on VU's website in the "Communication" tab under "Register for E-Alert."
Always use your best judgement when deciding to travel in precarious conditions. If you are unable to come to class because of the weather, email your professor(s) to let them know you won't be in class that day.