Khadijah Doumbia, staff writer
February 28, 2019 • No Comments
For some students, this is their last year or semester at VU. Many students are excited to say they've completed their degree requirements and are ready to move on and learn more at their transfer school of choice. As college students are carried away completing assignments that are due in the next few weeks, some attended the transfer to get more information from other universities.
DeeShawnte Jefferson, social media manager
December 6, 2018 • No Comments
As a kid I was always ready and excited for the holidays, Christmas especially. My mom would buy us new pajamas, bake cookies and have milk on the table for Santa to come.
The WWE and their 'Crown Jewel' of a PR nightmare.
November 29, 2018
S.A.A.S. Conference attendee discusses experiences
November 27, 2018
Growing up in a household with two brothers, sisterhood has always been something I wanted. I'm my mom's only girl, so I've wanted to have a strong bond with someone I could call "sister." Sisterhood is important, whether blood related or not. Meeting and bonding with other females who are just like you and connecting on a personal level is very mind-leveling.
October 30, 2018
On Wednesday, Oct. 23 and Thursday, Oct. 24 the Vincennes University Shake Library hosted an escape room that was free to all VU students. Many students formed groups of up to eight people to try and score the best time. The fastest group received a free pass to Vincennes Escape Adventures.
LRC to receive modern makeover
February 26, 2019
There comes a time when buildings go through various renovations. The Shake Learning Resource Center (LRC), which is an older building, is undergoing substantial renovations. During this time, the library has been moved to the Beckes Student Union, which will be used temporarily until renovations for the LRC are complete.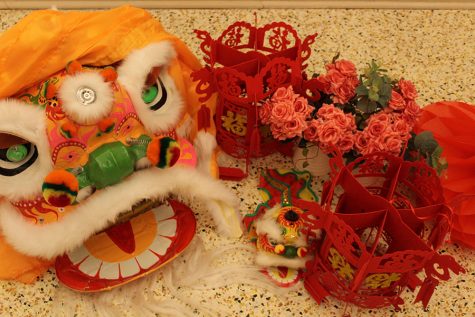 February 26, 2019
The year of the dog came to a close as VU students, faculty and community members of Vincennes gathered to welcome in the year of the pig at the Chinese New Year banquet which took place on Tuesday Feb. 5.  Zhe Ji, Director of International Student Affairs introduced the program, along with some of the international students from Xuyi and Funing in China.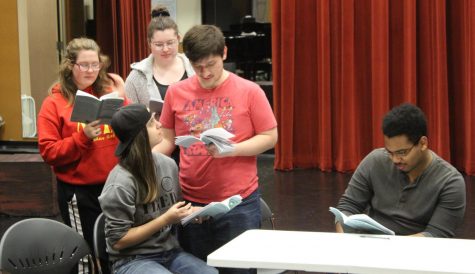 Theatre program brings the story of Anne Frank to the stage
February 7, 2019
Many people know the story of the young Jewish girl named Anne Frank. Her story takes place during the Holocaust from 1942-1944 and has inspired the world, showing the importance of  journaling and how it can help future generations understand the past.