Much ado about history; VU meets criticism over French Village housing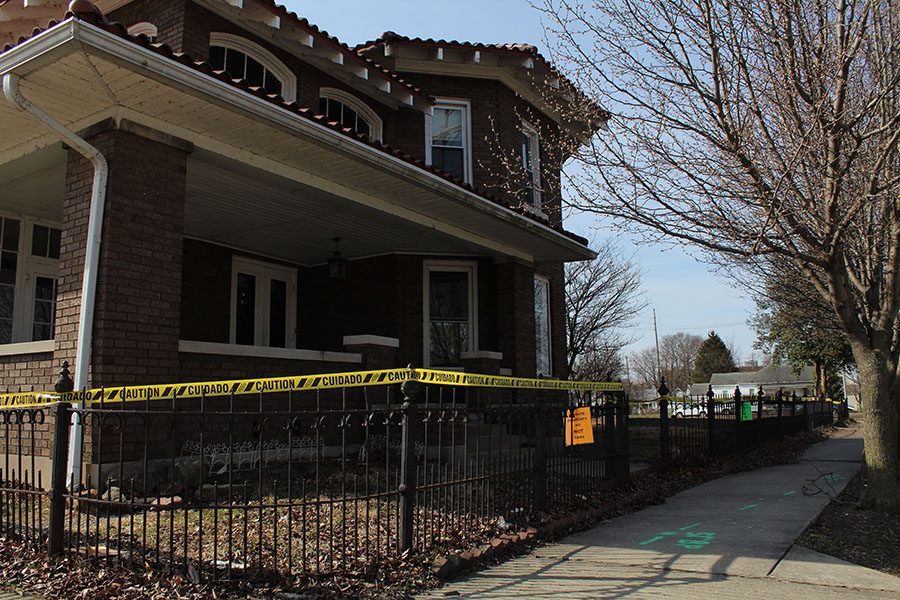 Kami Minnich and Olivia P. Tucker
April 25, 2019
Vincennes is well-known for its historic housing, be it the French-style student apartments or Grouseland. The city boasts a wealth of historic events from the battle for Fort Knox, to George Rogers Clark crossing the Wabash river, and our very own Vincennes University's proud start as Indiana's first college.
Time wears on, however, not only for people but also the historic buildings featured downtown. Vincennes University took notice of some of the dilapidated houses and decided to take matters into their own hands, rather than merely hoping others would buy and fix up the homes.
Phil Rath, VU's vice president of financial services, said, "The historical district is so big that people buy things or they rent them, they don't take care of them, they don't put money into them and they just tear them down because there's no return on it."
Because of the deterioration of the historic homes between First, Second, Hart and Shelby streets, VU purchased this lot to build off-campus apartments. This $15 million dollar project will take approximately a year and a half to complete and will be known as the French Village.
While demolition has already commenced on the vast majority of the houses, the university plans on saving the two-story tile house on the corner of First and Shelby streets. Now the only sign of life left on the block, this building will be renovated and updated and serve as the "President's House."
"It will allow the First street developments and Main street to be connected without any interruptions. We think it will make for a really transformational [project]," Rath explained.
Instead of adding contemporary housing to this lot, VU decided to tie into Vincennes French heritage and build in the "French village" style, hence the name of the project.
While some were in total support of the university's decision, other members of the community, as well as the university, were displeased, affronted and even angry that the university would even consider demolishing the houses, saying the way to preserve history was not by destroying it.
Kelly Marley, a community member and formerly a member of Historic Review board, attended and spoke at the meeting where the decision was made about each individual lot and property.
"VU's heart is in the right place, I disagree with how they are doing it," Marley said. He also added that he was disappointed with the decision, especially when there were houses that could have been saved and restored.
"They don't know how to build things like [the history buildings] anymore," Marley lamented.
While the community has been aflame with talk of VU's intentions, many students weren't aware of what was going on just off campus. Once students were let in on the plans for the French Village, there was a mix of reactions expressed from the student body.
Brock Pellam, broadcasting, Indianapolis said, "Why do we need more apartments when we don't have enough students in the resident halls?"
Christopher Ashcraft, collision repair, Indianapolis said, "I believe we should have left history alone." Ashcraft also stated that there were buildings on campus that weren't being used that could be renovated instead.
Other students voiced their support of the university's progressive movement.
Diana Coffman, mechanical engineering, Vincennes, sees the university's choice as a good thing.
"I think it would be a good idea because there isn't a lot of off campus apartments. Especially for commuters who travel long distances," she said. Coffman also added that the reason why there wasn't a lot of off-campus options was because the off-campus apartments weren't in good condition.
When asked if the VU had plans on going further with their developments, tearing down more houses and rebuilding, Rath said he felt confident this would be it.
"Of course, you never say never. You don't know what things are going to bring. But, it's really hard for us to go much further to develop anything. So, in my eyes, this is probably it."
Current members of the Historic Review Board were unavailable for comment.