VU Automotive Club auctions truck
Money raised to be put back into program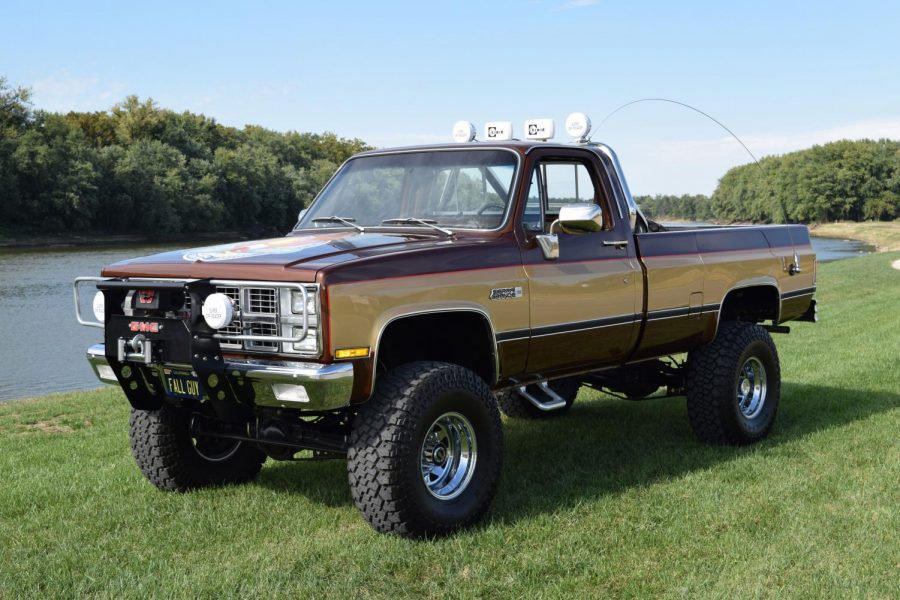 Noah Datlon, Editor
February 21, 2018
On Jan. 16, the Vincennes University Automotive Club auctioned off a truck remodeled by students for $50,000. The truck itself was an attempt to replicate the truck used by the character Colt Seavers in the television show "The Fall Guy."
Ty Freed, Dean of Technology at VU, said this design was chosen so the students would be able to agree on the build.
"Students had wanted to build something for many years, and to get 20 students together and make a decision is pretty tricky. Some of them wanted a Mustang, some wanted a Camaro, some wanted to do a jeep or whatever and so I said 'let's just do this.'
I'll give you a truck and we'll model after the truck from this TV show," said Freed.  
After the students saw some clips from the show they agreed to all work on that design. It took the students "about five years" to finish up the truck according to Freed.
The students also received quite a bit of help from outside donors. NAPA providers donated all of the paint for the truck. LMC Truck donated "about $3500 worth of trim" needed for the truck.
After the truck was completed, it was taken to be shown at many different events which helped to build up some notoriety and made it easier to get into the Barrett-Jackson auction in Scottsdale, Arizona, where the truck would ultimately be sold.
The final sale price of $50,000 was right along the lines of what Freed was expecting for it.
"I thought it would sell for somewhere between 50 and 60 thousand," Freed said.
After they paid eight percent in fees to the auction company, the Automotive Program pocketed $46,000 to be put back into the program.
According to Freed, the money will be used for scholarships and future projects to be decided upon at a later date.