Women's Volleyball Season Recap: Winning a Region Title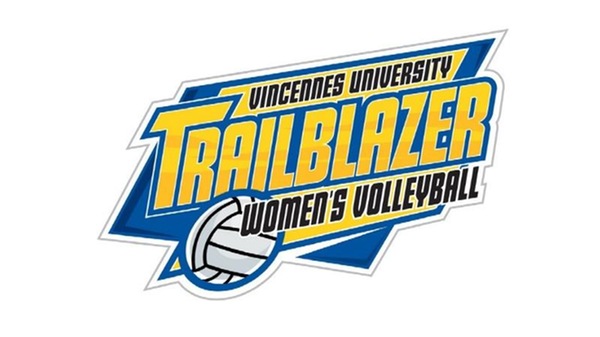 Everything is silent for a few moments. Each player feels the adrenaline pumping through their veins and their heart racing a million miles a minute. The setter gets ready to hit the ball, and as soon as her palm hits the firm, light volleyball, she shifts into focus and gets ready for the first set.
According to Region 24 Player of the 2021 Year Grace Earp from Mattoon, IL, being on an undefeated team in the region comes with a lot of pressure. She also said that the reward of becoming a family on and off the court is worth it all.
"Being on not only a winning team, but an undefeated team in the region comes with a lot of pressure, but becoming a family with your team is one of the best feelings. I was incredibly sad that I would not see my team every day, I love them all. This season went by so fast," Earp said.
Not only was Earp region 24 player of the year, but while dominating on the court, Earp was also juggling her regular college courses as a nursing major.
"Trying to juggle school work with volleyball is definitely challenging. Great time management is necessary. It will be worth it when I have a degree and have learned many life lessons," she said.
Teamwork and communication are the most vital components of being on a team. According to cosmetology major and volleyball athlete Breanna Metzger from Dale, Indiana, the Trailblazer's women's volleyball team was full of love and support for one another, and that nothing is more powerful than their unbreakable bond. 
"VU volleyball to me was one of the most exciting times in my life. I made real relationships that will last a lifetime. My most favorite feeling is when one of my teammates or myself made a great play and all of us had something to do with it, and as we come to the huddle to congratulate each other, it's the absolute best feeling to feel all our energy and feeling off it. Being able to wear a VU jersey was such an honor," Metzger said. 
Social Work major and volleyball athlete Jamie Russell from East St. Louis, IL, added that her experience playing for the women's VU volleyball team was unforgettable. She said the friendship forged off the court was as indestructible as their determination on the court.
"Playing for VU has been a wonderful experience for me. I was able to meet a great group of girls and coaches. There have been many ups and downs but I wouldn't want to go through the struggle with no other team. As a volleyball player, the connection with your team is everything and that was something that we had," Russell said.
Not only did the women on the team practice day in and out to win the championship, but they also had the leadership advice of their coach Gary Sien. 
"My immense sense of pride in how the team stayed together through the stoppages and the schedule. Rarely would a team stay together and win a championship through these circumstances. I am very proud of each and every one of them for their character and perseverance."
As the Head Women's Volleyball Coach, Sien went through the ups and downs of the season with the wins and losses and worked with the team when players had to take a leave of absence due to health issues.
"The entire season was special in just how hard the team worked. We had two stoppages in the season due to health issues and missed over 10 matches. At the end of the season, we missed almost two weeks and had to play the top two teams in the Region after resuming play. We won those 2 matches in straight sets to secure the #1 seed in the upcoming Region tournament. We won the semi-final 3-0 and the championship match 3-1 to win the Region. I cannot imagine a more difficult set of circumstances for any team to face after that long break. They were magnificent."
VU's Women's Volleyball team served up an unbelievable season this year. 
Out of 26 games, the Trailblazer women had a winning season of 22-4 and claimed the undefeated region title, which is the first region title since 2006.