Looking to game, check this out
It has been a long year and many have spent their quarantine inside playing video games to pass the time. It is no secret to anyone who plays video games that this time of year is big for new game and console releases. Even though this year has not been what anyone expected, there is something to look forward to for those who are gamers. The two largest console releases this year are the XBOX series X, and the PS5. The XBOX actually was released on November 10, and the PS5 on November 12.
Of course with new systems come new games, the most anticipated ones being Assassins Creed Valhalla, Spider-Man: Miles Morales, Cyberpunk 2077, Call of Duty Cold War and many more. No matter what you play or even what you play on consoles or PC there is most likely a game for you being released this year.
For those of you VU student gamers who love to play and compete, check out our VU E-Sports team. The team is new this year, getting its start in September of this year and still building their numbers. For those who do not know, Newton Lee, visiting Professor, and VU E-Sports head coach said, 
"E-Sports describes the world of competitive, organized video gaming that has been gaining momentum at universities, colleges, and high schools around the world." It has become a large phenomenon today with professional gamers and spectators who love to watch the live streaming of competitions. The estimated total audience in the late 2010's was said to grow to over 454 million viewers, with revenue increasing to over one billion dollars.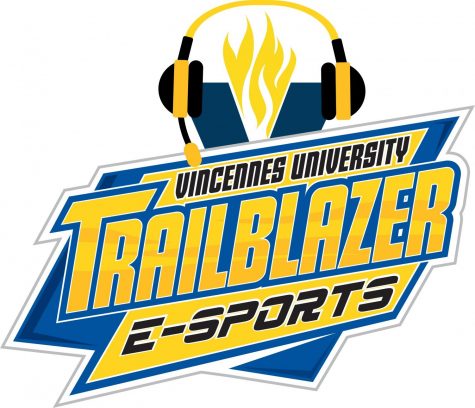 When it comes to VU's team forming and competing, we turned to head coach Newton Lee to get the answers. According to him a student survey was conducted in March and April 2020 by Professor Jaci Lederman. It was to find the interest of students in having an E-Sports team at VU with 51 responses being positive. This led to the school joining NJCAAE (NJCAA E-Sports) which offers official tournaments for many of the games considered popular multiplayer games and a 13 student athlete team forming quickly to qualify for tournaments.
They compete in several tournaments such as 1v1 Super Smash Bros. Ultimate on the Nintendo Switch and 6v6 Overwatch on the PC, these are held once a week. The fall 2020 season for them consists of 10 rounds per game in tournament play. When it comes to their team and individual success, Lee was very proud to announce that,
Their star athlete and graphic design major Jaden Pfoff, of Vincennes, holds a 5-1 record out of 6 rounds of competition in Smash Ultimate.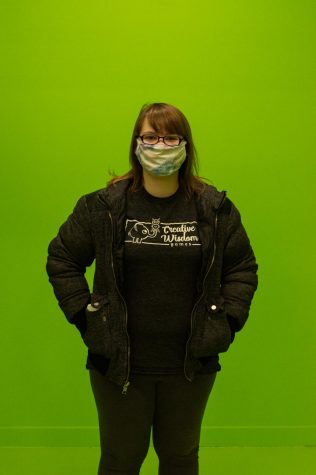 Pfoff joined the team when it started and said she has really enjoyed being a part of the team. For her, competition and winning brings attention to her and ultimately puts her in the spotlight which she enjoys when it comes to competing in games. Being a part of this team for her has been, "a unique experience." If you could not tell her favorite game to play and compete in is Smash as her favorite character Princess Daisy. She has been playing it since 2010 and actually competed in small local tournaments before coming to VU's team. She is not yet used to competing globally, but with time it will be second nature. Competing and joining the team has given her the opportunity to meet other gamers and make new friends. Not only is she a great asset to the team on the gaming side she also designed the team's logo. Want to join her or try your luck in trying to beat her? Check her out on Nintendo, her gamertag is Geovixx.
Pfoff is not the only member of the team who carries a big role. Programming and game design major Nickolat Bartlett, from Tennyson, is the co-captain of the Overwatch team. Although the team will most likely not be competing this year in Overwatch due to the low number of members on that specific team. They are looking to build this team up in hope of being able to compete this season however, if they can not this will be a season of recruitment and practicing for the future season. Bartlett hopes to gain experience this season while also having fun and learning to work with others better. Overall he enjoys being a part of the team. Looking to play his team in Overwatch or get a look at how they play? His gamertag is ThatRandomSkeletor, check him and the team out.
Last but not least is Vice President Issak Hunckler, programming and graphic design major from Vincennes. He currently acts as the vice president; however, the members rotate roles so that everyone gets a sense of every role and what they do. Hunckler wants to form teams for League of Legends, Valorant and Call of Duty since these are the games he mainly plays. He grew up playing Call of Duty and is looking forward to the release of the new Call of Duty Cold War, hoping to create a competitive multiplayer team. He has been a part of other teams and competed before, so this is a good asset for the team. As a leader he feels that he brings a good organizational aspect and hopes to get their name out there so they find more members. He wants "as many teams going as possible" because as everyone knows the more people the better. Like the others if you are looking to play with him or maybe talk to him about the team, his gamertag is Punk.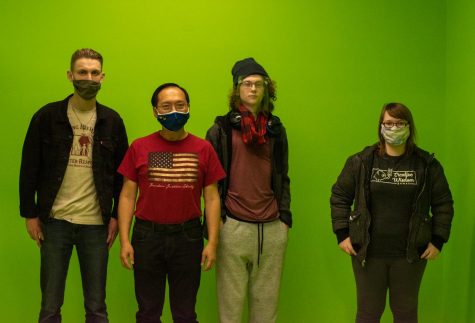 Coach Lee is optimistic about the future of the team and states that,
"[t]he VU E-Sports team will grow in number of student athletes as well as in competitiveness."
This team is about creating a safe and fun environment for student gamers, so if you are a gamer and a student at VU join them, compete and build friendships. No matter your level or knowledge they do not care. Coach Lee said,
"It is not just winning that I care about. It is also about sportsmanship and team building among students. Akin to traditional collegiate sports, E-Sports offers an extra dimension to college education."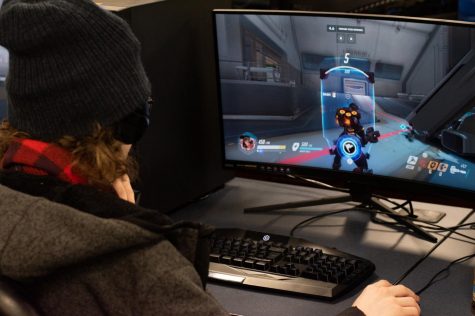 Join there team discord to get connected: https://discord.gg/5wwCdFn