OPINION — COVID-19: How Vincennes University is getting it right, at least for now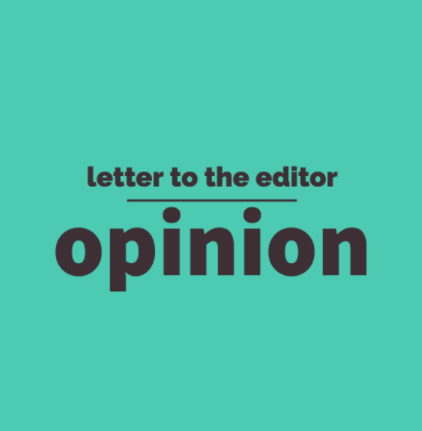 At a time when colleges and universities are tenderly trying to get their stride in the wake of a socially-shattering, routine-ruining, college-cancelling pandemic, Vincennes University is getting it right, at least for now.
You don't have to look far to discover that colleges across the United States are still stalled, staggered or just plain stuck on how to get school started safely. The University of Notre Dame abruptly cancelled face-to-face instruction for two weeks after an outbreak at the beginning of the semester. That case is one of many in which colleges across the continent continue to modify their approach for COVID precautions. After all, college is the perfect chemical-compound for a coronavirus disaster.
Significant numbers of socially-starved students, an extended-summer break, and a virus living in an age group that doesn't necessarily present with symptoms creates a recipe for disaster. Oh, and the fact that college COVID restrictions and guidelines really only apply on campus. Cities, Counties and States all follow some form of Center for Disease Control and Prevention COVID guidance but the enforcement largely falls upon the population. Hence, an off campus college party may not adhere to the same regulations that a college classroom would.    
While the COVID risk factors may not be a level 'urgent' for students, they are more than urgent for those with susceptible immune systems, comprising health conditions and the elderly population. For those of you who may not understand what this means: plug your nose with the fingers of one hand and try breathing through a drinking straw for a few minutes.
With that said, Vincennes University is getting COVID prevention right, at least for now. I attribute VU's success to 3 factors: A firm administrative stance; student, faculty and staff buy-in, and solid structure on safety precautions. Take for example, VU's hardline mask policy. For the students on campus, it's a "no ifs ands or buts" precaution; wear it at all times, or don't participate. While it would be convenient to give all the credit to the administration, the policies don't and won't work if the faculty doesn't enforce them and the students don't adhere to them. In another example, faculty have been asked to sanitize classrooms and equipment after student usage; entry and exit points are clearly marked and students are asked to remain socially distant from each other in normally-social experiences. VU has also limited the number of students on campus for face-to-face instruction. Many students are continuing college in a virtual format.
Aside from the admin's hardline policy, combined with student and faculty buy-in, there's also a crew of characters behind the scenes solidifying VU's safety procedures. For example, custodial service workers have nearly tripled their daily workload making sure everything is cleaned, disinfected and sanitized hundreds of times a day. Another layer of the getting-it-right pie, is the administration's web page dedicated to tracking active cases on campus. This interactive feature gives all University stake and stockholders the opportunity to follow reported and confirmed cases. When a potential or confirmed case is reported, the University uses a contact tracing system to notify students and faculty with guidance on how to move forward.
The general theme on VU's campus appears to be: "We can do it, if we do it right," and that's exactly the mood. The administration continues to enforce its guidance on how to stay safe, staff and students follow the guidance, and the behind the scenes crew continues to make sure to track the cases and treat the surfaces. 
With flu season getting ready to rattle the already cautious COVID-college-continuers the sailing seems smooth, at least for now, and that's how VU is getting it right on COVID-19.
Eric Stidman is an assistant professor of Broadcasting and faculty senate president at Vincennes University. Due to his decade of work in a journalism focus, he hasn't really had any opinions… until this one.