Club Spotlight: Dodgeball Club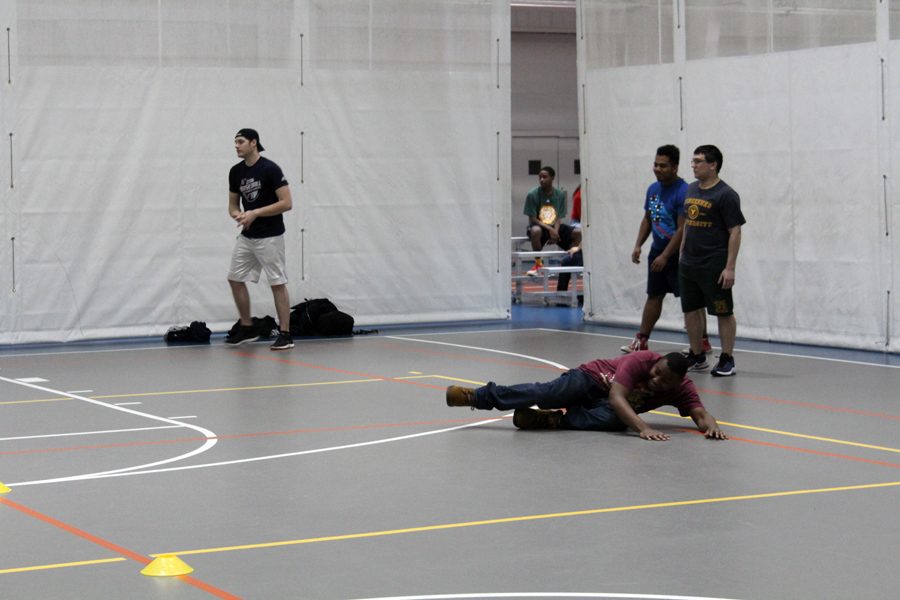 Kayla Trent, Copy Editor
March 28, 2018
Many Vincennes University students enjoy using the Student Recreation Center for its various facilities, including workout rooms with treadmills and ellipticals, weightlifting rooms and the basketball courts. What many might not know, however, is that there is a Dodgeball Club that gathers each week as a means to provide VU students with a source of fellowship and entertainment.
Topend Sports defines dodgeball as a team sport in which two "teams throw balls at each other while trying to avoid getting hit by the balls." The game continues until every player on one of the teams is "out," which results in a win for the other team.
Topend Sports also mentions that dodgeball is gaining popularity among high school and college-aged students.
Daniel Corbin, Indianapolis, athletic training, has been a part of the VU Dodgeball Club since 2015. Corbin said that he joined this club because dodgeball is something that he enjoys and is talented at. He also mentioned he loves the thrill of playing and getting hit, and that he has made a lot of friends through participating in the Dodgeball Club.
Corbin said that this club "is more fun if people show up." In the future, he hopes for more students to get involved and join them in their weekly games.
The Dodgeball Club meets every Wednesday in the Student Recreation Center from 7 to 9 p.m., and is open to any student that is interested.