'Swell' artist featured in gallery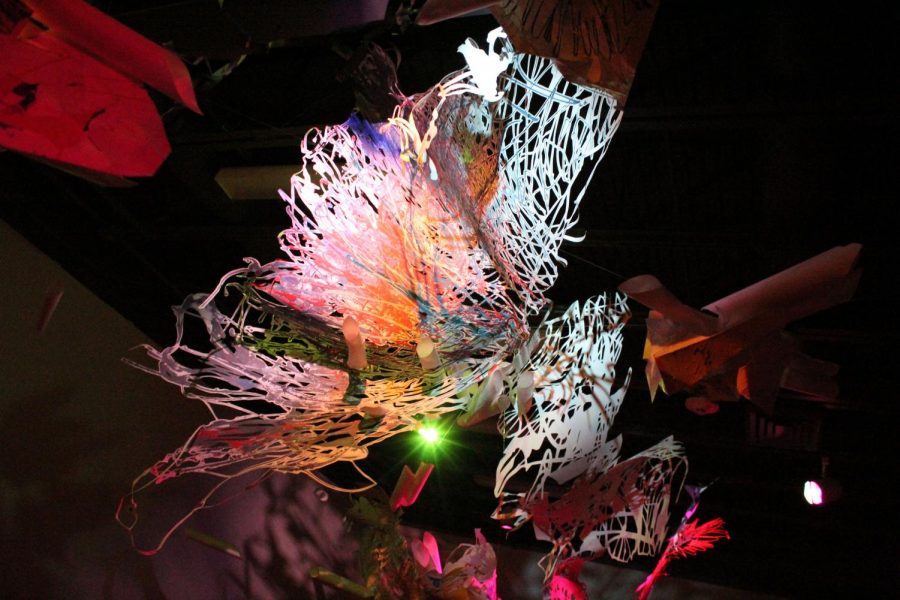 Kami Minnich, Assistant Editor
March 16, 2018
An exhibition featuring sculptural works by Samantha Parker Salazar opened Feb. 13 at Vincennes University's Shircliff Gallery of Art.  Parker Salazar creates large-scale installations and works on paper. The site-specific installation is called "Swell"and runs through March 16.
An artist talk and reception will take place with Parker Salazar on March 16, 11 a.m. (EST), in the Gallery. This event is free and the public is invited to attend.
ABOUT THE ARTIST
Awesome and sometimes ominous, Parker Salazar's work dominates a space. Her large, sculptural pieces are primarily created through the painstaking process of cutting and shaping paper. Each slice and fold is an act of construction and deconstruction. With references to contemplative spaces encountered in meditation, this work plays with light and shadow to literally dance around the space, causing one to reflect on beauty and destruction.
Samantha Parker Salazar earned an MFA from The University of Texas at Austin in 2014 and a BFA from Bradley University in 2011. Her latest public projects are a permanent installation in the lobby of the Courtyard-Marriott Austin and an installation for the Columbus BIA Parade of Homes. Her exhibition record includes national and international venues as well as public and private collections. Salazar is currently based in Columbus, Ohio, and is a studio instructor at The Dayton Art Institute.