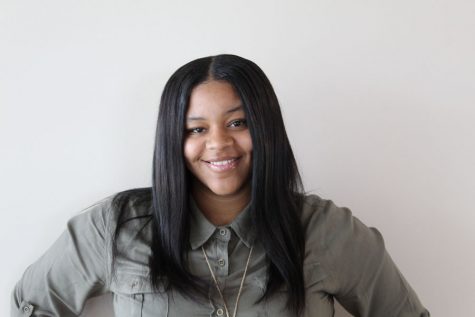 I was born and raised in Indianapolis, Indiana.  
I am currently studying journalism in hopes of becoming a inspirational magazine writer in the future. I am also Vice President of CAB (Campus Activities Board). 
A short term goal I have this semester is to get students engaged with myself and The Trailblazer staff. However, a long term goal will be to graduate VU in December of 2019, and further my college career at Howard University.
DeeShawnte Jefferson, Social Media Manager
Jan 29, 2019

MLK Banquet: Breaking the silence

(Story)

Dec 06, 2018

Christmas memories

(Story)

Nov 27, 2018

S.A.A.S. Conference attendee discusses experiences

(Story)

Oct 25, 2018

New director is welcome to Multicultural Affairs

(Story)

Oct 10, 2018

Midterm week approaches

(Story)

Apr 11, 2018

Tiffany Mitchenor speaks boldly at 'Sex Signals: the Hook-Up' for Sexual Assault Awareness Month

(Story)