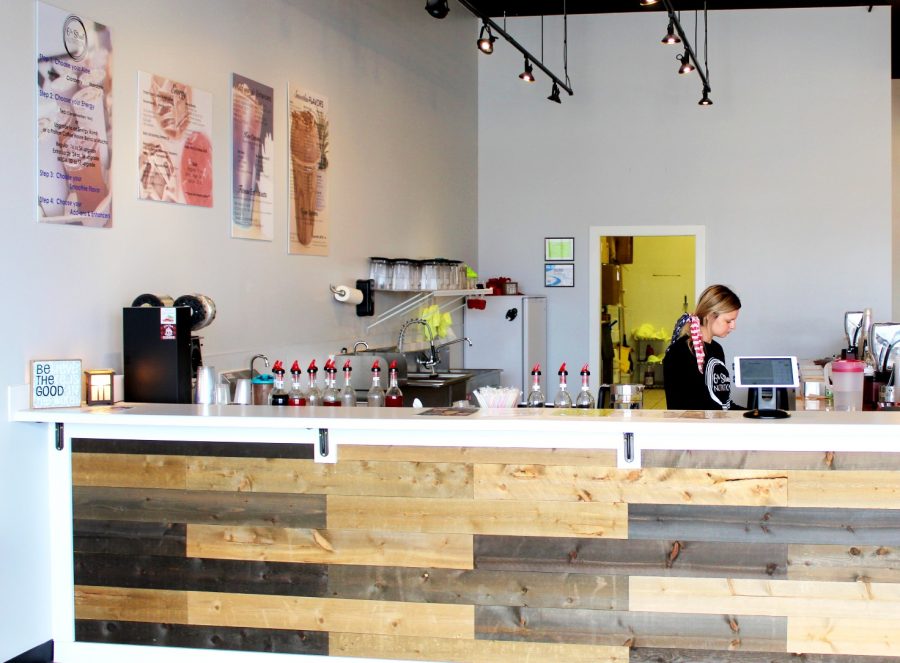 Savannah Boone
College students who are looking for a place to go near campus that offers protein shakes need to look no further. 6th Street Nutrition provides a cozy place to do homework, study, or hang out with friends. One plus about the local cafe is its friendly staff. 
"We have a great environment…you can do homework here or have study sessions with your friends," Felicity Graf, owner, expressed. 
The cafe is known for not only selling protein shakes, but other drinks like green tea, protein coffees, and meal replacement drinks. 
"Our main item is our meal replacement smoothies and we have about 79 different flavors to choose from. These are all less than 250 calories with 21 vitamins and minerals as well as 17 grams of protein. We wanted to give the community something that was a healthy, fast food option," Graf said. 
Students can utilize 6th Street Nutrition's drinks before preparing to take a big test or just whenever they need a pick-me-up, because of the many health boosters each one has. 
"We have what is called an energy bomb with a vitamin B-12 booster," Graf added. 
  Sydney Endsley, one of the workers at 6th Street Nutrition, also added that their Dirty Elvis smoothie is their most popular item on the menu. The smoothie consists of chocolate, peanut butter, and banana. 
"We also do a lot of marketing opportunities through fundraising," Graf mentioned. 
6th Street Nutrition is located at 2801 N 6th Street in Vincennes.